Since I talked in some depth on my latest podcast about the games I played at Gameathonapocaloozafestacon 5, I thought I'd just touch a little more on the day through sharing some of the pictures I took…



Here are Chris Kirkman, Eric Martin, and Graham Russell playing Vegas with me
Tom Gurganus (our gracious host) stood by and watched as he welcomed arriving guests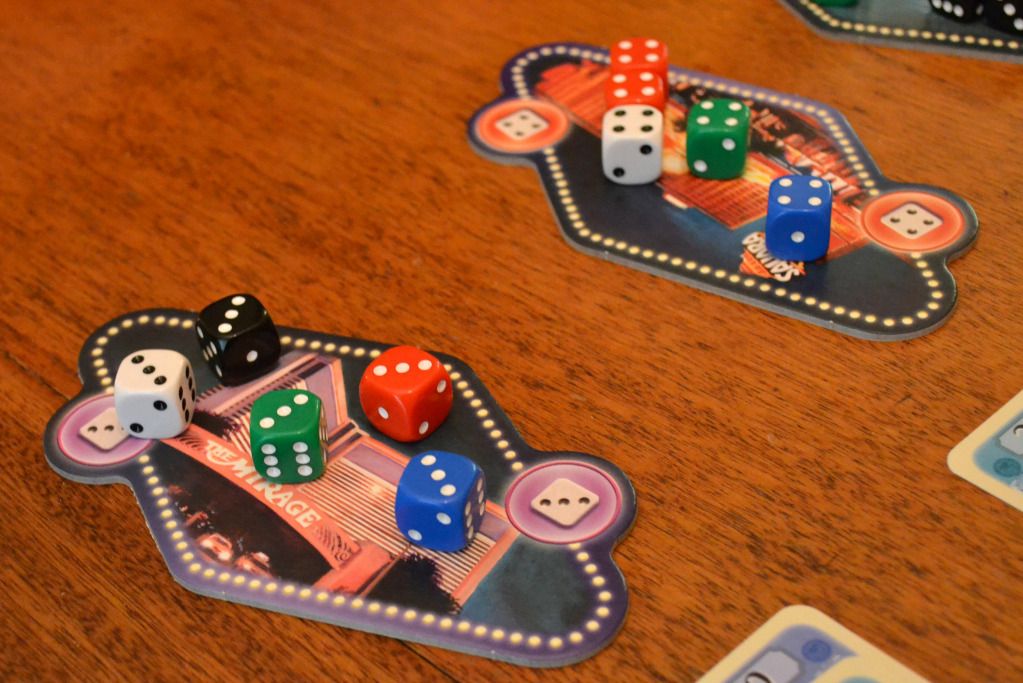 Vegas

Suburbia – a closeup on the tiles and then a look at the market and the public goals (note that some of the goals will be changing in the final version)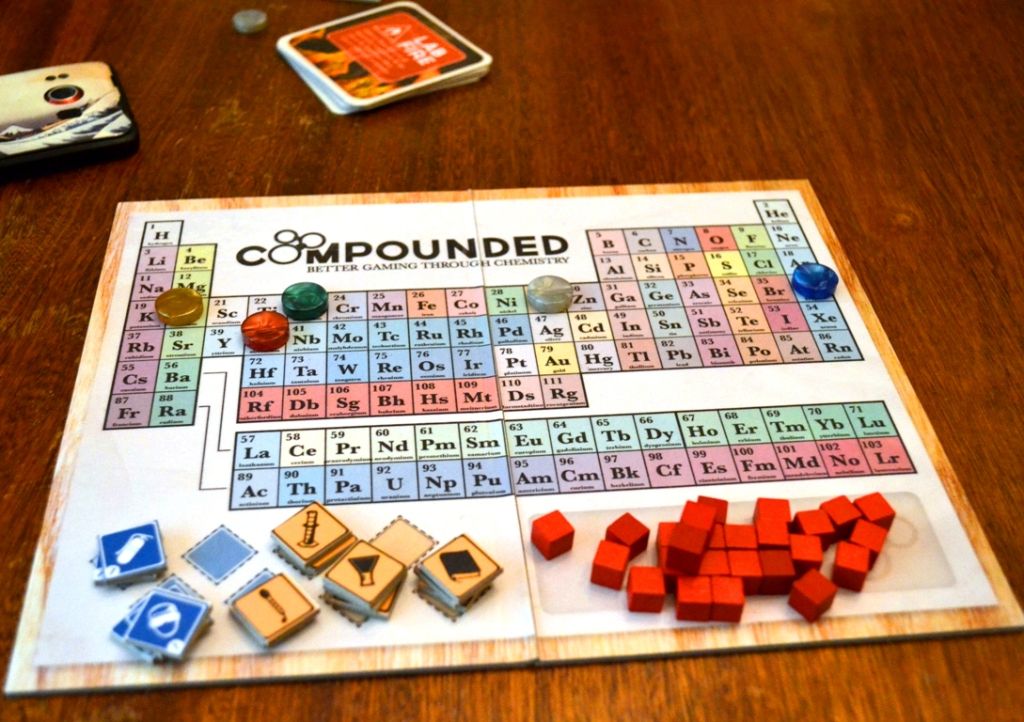 Compounded – The score track (periodic table) above, and then the player board and compound tableau below.



It's sort of strange, but the one game I played all day but didn't get pictures of was my own prototype, Acute Care. And in addition to these prototypes, Daniel Solis also got his new game Belle of the Ball played a couple of times (and you can see in the background of this picture).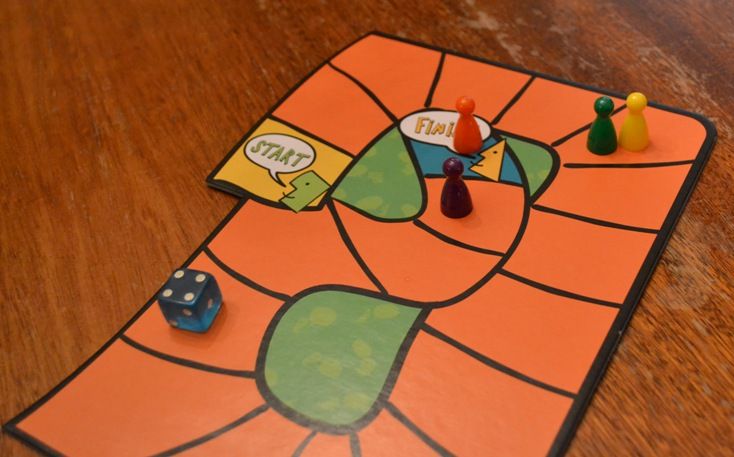 Last Word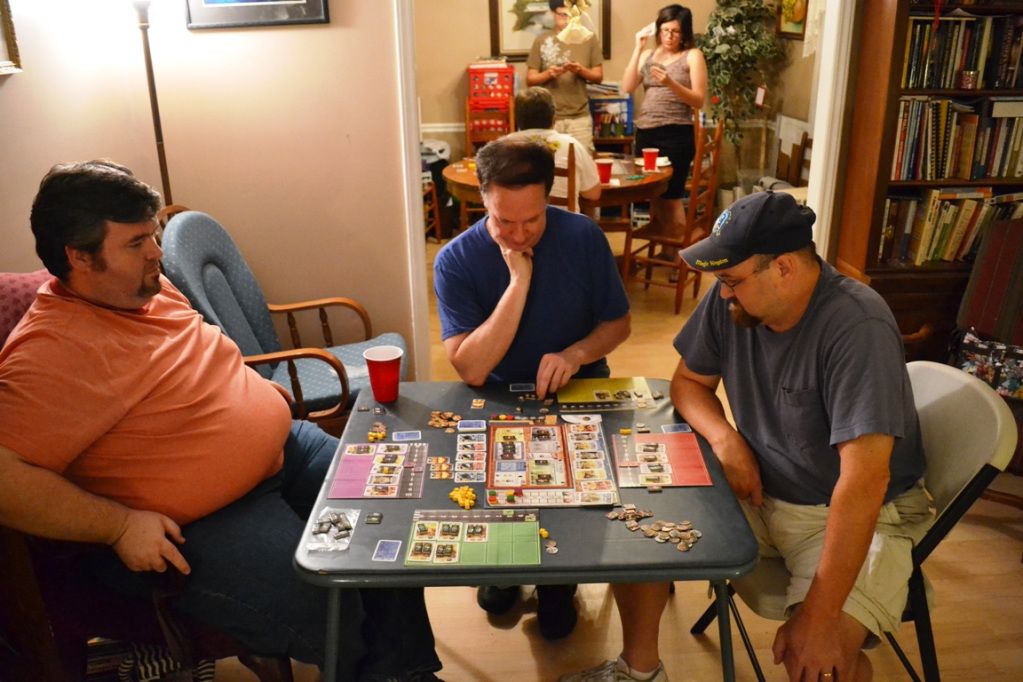 Barry, Keith, and Chip play The Manhattan Project with me. In the background, you can see Daniel and his wife Megan (standing) playing Ticket to Ride: Europe with Kenny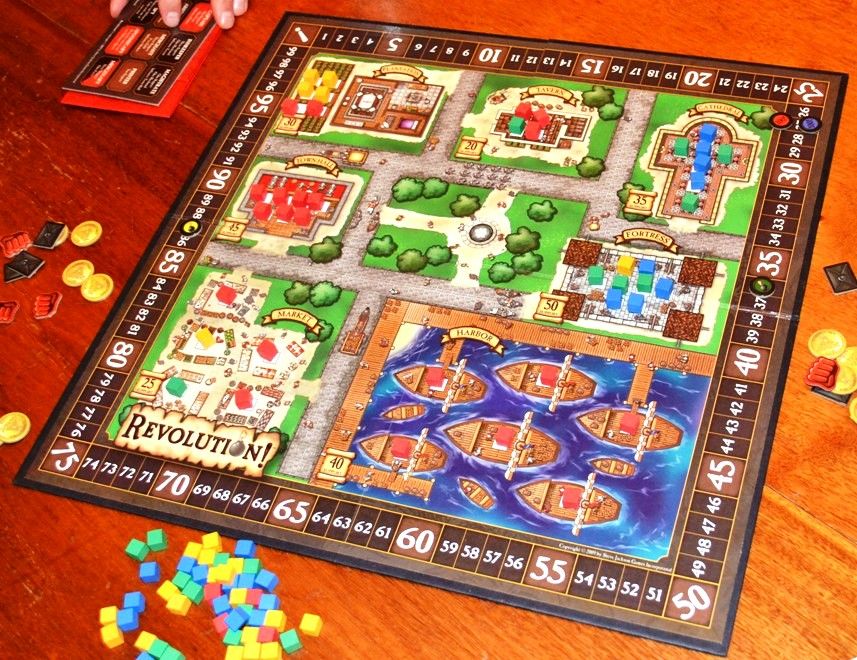 Chip absolutely dominated our play of Revolution. He's red, if you didn't figure it out…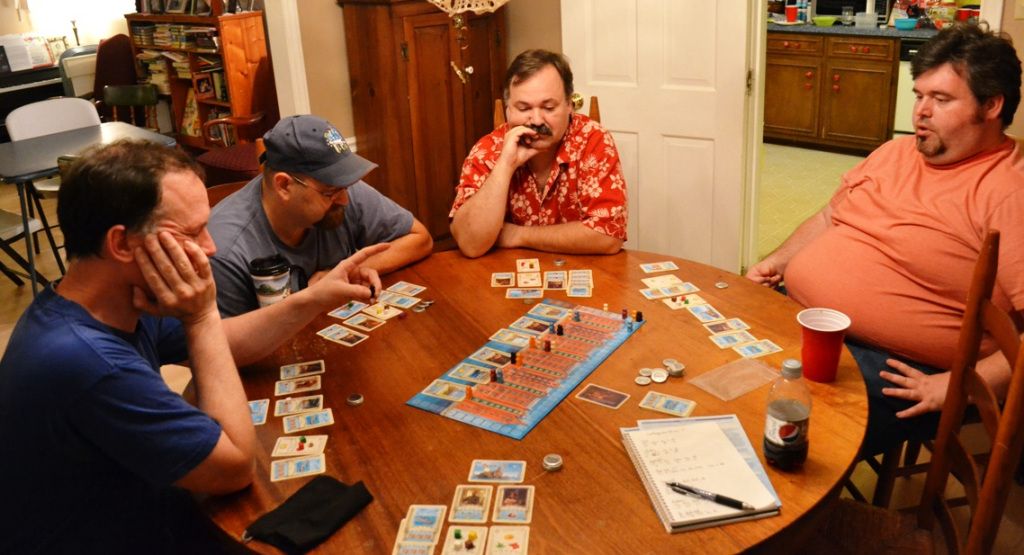 Keith, Chip, Tom, and Barry join me in a game of The Speicherstadt to finish off the evening, as storms began to roll into the area.

And in addition to all the game
playing
, we also set up some trades ahead of time, so I managed to pick up Battleship Galaxies, Aton, Startup Fever, Dragonheart, and Hex Hex XL. If things get any more complicated, though, we may have to set up a Math Trade next time.
And I didn't even get into the fact that Kenny,
Tom, Keith, and I actually started a little early doing some character generation for a roleplaying campaign that we're going to fun for a few months. We're using the classic
DC Heroes
system to run the
Necessary Evil
setting, which is all about a world where alien invaders killed all of Earth's superheroes, and now the only hope for humanity rests with the super
villains
who remain. But maybe I'll talk more about that later.
It was a really great day, about 14 hours in all for me, with some great games and even better friends! I really appreciate Tom opening up his home to us (even if he did serve chili on the hottest day of the year), and I look forward to next time!