It's been quite a while since I last ran through my favorite podcasts here on my blog, so I thought I'd take a little time to list some of my current favorites, some new ones I'm hot on, and some that have gone a little cold for me…

Top of the List
Roughly in order, here are the podcasts that I listen to before any others. I often download them directly to my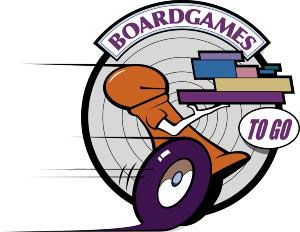 iPod because I don't want to wait until the next time I sync with my laptop…

Boardgames To Go – It's the oldest "active" boardgame podcast, and despite a distinct lack of bells and whistles, Mark Johnson's content is thoroughly and consistently the best in the business. He talks about individual games, of course, but his real forte is in his discussions with guests about the hobby or meta-game topics. http://boardgamestogo.com/

The Dice Tower – I've always liked the Dice Tower, but it just keeps getting better and better. Eric is by far the best co-host, and the consistency of the whole networking "going pro" really seems to have raised the bar. It's probably the most "fun" podcast I listen to. http://www.dicetower.com/

On Board Games – Again, my preference for discussion is more in the meta-game/hobby issues sort of thing (rather than just a list of game reviews), and On Board Games always has some round-table topic that hits home for me. I also like the personalities involved as well. http://onboardgames.net

Ludology – It's all about the meta-game sort of discussions that I love, but may suffer just a little from being a little too single-minded and dry at times. http://www.ludology.net/

Funding the Dream – It's all about Kickstarter, which is a little single-minded at times, but Richard Bliss does a good job also of expanding his discussions out a little more and talking about the hobby in general (even if it does relate back to Kickstarter). Plus, he has really excellent and knowledgeable guests and sponsors really fantastic blogs… http://www.buzzsprout.com/4646

The State of Games – Husband-and-wife team Chris and Cherilyn have a great chemistry that's lots of fun to listen to. Actual content focuses a lot on game design, the community surrounding design, and Kickstarter designers/projects, but it also gets into a lot of general boardgaming topics as well. http://dicehateme.com/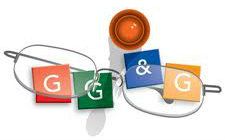 Garrett's Games & Geekiness – Doug and Shelley are another husband-and-wife team that sort of define consistency as the longest-running weekly boardgame podcast (that I'm aware of, anyway). They're very eurogame-centric, but their preferences line up pretty well with mine. http://garrettsgames.com/

Into the Gamescape – Another really fun podcast to listen to. I really wish they were a little more consistent/frequent in their release "schedule", because they have great chemistry and have a lot of fun on the air. It's also cool to have more perspectives from the UK. http://thegamescape.co.uk

Little Metal Dog Show – Speaking of the UK, Michael Fox probably has the best interview-based show on the air. I get a little tired of interviews from time to time, but his are usually the best. http://littlemetaldog.com/

House Rules – A really solid, general boardgaming show that does a lot of things well. It's not maybe as focused on one style or format as most others, but host Drew Massey does a good job of finding interesting topics to bring forth whether it's just him on the mic, it's his whole group, or if he's talking with a guest. http://gfbrobot.com/category/houserules/



Rising Stars
Here are some other new podcasts that may be earning a place in the list above:

Great Big Table – Another husband-and-wife team with some nice chemistry. One main focus on the podcast is going to be on gaming evangelism, which has me pretty interested. http://www.greatbigtable.com/

Wooden Cubes and Iron Soldiers – Three popular video reviewers with different game tastes all coming together to do an audio podcast. It's been pretty great so far. http://www.2d6.org/category/podcast/

This Board Game Life – Two guys talking about games, but their level of knowledge and insight seems really great so far. http://www.thisboardgamelife.com/

The Dice Section – I've barely listened to one whole podcast yet, but I know one of the hosts personally and and pleased so far. http://www.dicesection.com/


Still on My iPod
These are podcasts that I'll still keep on my iPod, but which probably don't get listened to unless I'm all out of the ones above:

The Royal Society of Gamers – Still a really solid, UK-based podcast, but since they've had some
changes in hosts, my interest has fallen a bit. http://www.royalsocietyofgamers.com/

I've Been Diced – This is definitely the "old school" boardgamer podcast. I like it a lot, but it can be a little curmudgeony at times and isn't really at the cutting edge of what's happening with the mainstream boardgaming world. http://ivebeendiced.blogspot.com/

The Spiel – It's one of the oldest and most respected podcasts in the boardgame podisphere, but they also seem to be a little disconnected from the rest of the community in some ways. Plus, I often find their game reviews very laborious and over-scripted. I still listen regularly, but my patience with them often wears thin. http://thespiel.net

The D6 Generation – I used to not care about podcast length, but more and more it just bothers me. I really enjoy this podcast when I listen, but it just seems so daunting to start a 4-hour podcast, so I tend to put it off to last, but then never get back around to it. http://www.thed6generation.com

Boardgame Babylon – One of my original favorites, but mostly my loss of interest has been due to a very sparse release schedule, and many of those are Q&A sessions with game designers from L.A. conventions that I have no interest in. http://www.boardgamebabylon.com/

The Geek Allstars – I like the hosts and their banter, and their game discussions are really solid, but it's a general "geekiness" podcast, and I often don't care much about their discussion of TV, movies, etc. http://www.thegeekallstars.com/

1 Player Podcast – A "no frills" podcast about solitaire boardgames. I like it quite a bit, but my interest in solo gaming is just not that strong most of the time. http://fractaloon.podbean.com

Myriad Games Presentations – Their whole format is designed to have small shows with just one topic each that are clearly labeled so you will be able to pick and choose what you listen to. The problem with that concept is that I then tend to not listen if I'm not really interested in a game or topic. I'd much rather just have a standard format podcast that talked about different games from week to week.
http://www.pulpgamer.com/myriadgames/

How to Play Podcast – A great podcast with a very clear purpose, but once again, if I'm not interested in learning how to play the game (or already know how), then I don't listen. http://howtoplaypodcast.com/

The Gaming Gang – I sort of come and go with this podcast. I actually like a lot of their content, but the banter seems a little forced or something to me a lot. http://thegaminggang.com


Cardboard of the Rings – A really fantastic podcast with some amazing and funny chemistry between all the hosts, but it's all about the Lord of the Rings LCG. And as my investment in the game has waned over the last few months, so has my interest in the show. http://cardboardoftherings.com/


I Think It's Time to Go…
These podcasts, for whatever reason, just haven't done much for me, so if I need room for anything on the iPod, these are the ones that get deleted:

G*M*S Magazine – I can't point to anything in particular about this one, but I just don't get into it much. I've made a point to download and listen to a number of episodes, but it's always an effort to do so…

Not Just Another Gaming Podcast – It's just a little too goofy for me. Not everyone needs to be an expert on all things gaming, but I generally listen to podcasts because I feel they are, to some extent, "authorities" about boardgames, and NJAGP doesn't really live up to that for me.

The Secret Cabal – This one flew under my radar for a while, but even since I discovered them, I just can't get into their show. It feels way overproduced, and it's a bit long and laborious for me as well.

The Messy Game Room – Frankly, I don't know why I listened to this as long as I did. Maybe it's just the spectacle of all the cussing and irreverance that kept me fascinated for a while, but the real problem is that they don't like the games I like, and they don't really talk about games all that much.


So, that's a pretty good rundown of my current listening habits. I also have a few RPG podcasts in my rotation, as well as a few non-gaming-related shows, but I didn't think I'd get into those here. Are there any great podcasts that I missed? Do you disagree with me about any of the ones I mentioned? What do y'all think?